Process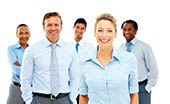 Dhanvi infotech is committed to provide reliable and efficient services and products using well-defined and innovative methods by understanding the design complexities and requirements of our clients. Our management activities include Project scheduling, Analyzing risks and other constraints, Providing efficient services beyond expectations, We ensure that the products and services are delivered on time in accordance with the requirements of the clients by analyzing all the schedule constraints and other factors. Our products and services are superior, outstanding , flexible and are of high standards. We take greater efforts in understanding the requirements and we are concerned about ,delivering the right product on time by evaluating the feasibility, reliability and we monitor other factors.
Mission & Vision
Mission Delivering world class technology , business solutions and products by implementing various transformation strategies in an innovative organization. We help our clients and empower them to respond spontaneously to the dynamic market and we achieve each goal as a challenge through team work. We serve as embodiment of honesty , courtesy, credibility towards our clients.We are committed to provide quality and reliable services to our customers.
Vision To understand the value of the objectives and to provide appropriate solutions and quality services on time and to be a trustworthy and reputed corporation that would strive hard for excellence through constant improvement with a team of talented people and experts and to serve as a globally recognized corporation by understanding the requirements of clients.
Our Core Values
Innovation : Striving hard to provide best services and to bring out creative and innovative solutions by understanding the requirements.
Integrity : We are committed to maintain scrupulous professional integrity and honest relationships with our customers.
Quality and Responsibility : We achieve every challenge by providing services that are superabundant and beyond expectations and we serve as a responsible corporation.
Focus : We focus on customer satisfaction and we value our customers .We are dedicated to provide excellent services with a team of experts who are highly talented and we honour our commitments.